About Susan:
Since 1993, Susan has been specializing in serving clients who are looking to buy or sell property in Bergen County, NJ. She has a comprehensive understanding of the market and is skillful in strategic pricing and marketing. She believes her clients are #1 !!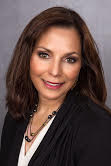 "It's all about you and your best interests". She helps people every step of the way when purchasing or selling homes, providing information that enables her clients to make informed decisions. Susan has impeccable communication skills, which help to clarify to both homeowners and buyers the process involved in a transaction. Susan is there every step of the way, to explain- solve problems- project manage- negotiate and follow up to obtain the desired goal of the customer. Susan is known and respected among her clients and peers alike for integrity, innovation and professionalism. Her reputation for creative marketing, sales and the use of the very latest technology contribute to Susan's repeat and referral business.
Mission Statement:
To provide you continued service as your area specialist with the same high standards of professionalism that my clients and friends have always come to expect. So when you need the expertise of a real estate professional, look no further than my 24 years of experience. Your satisfaction will always be my top priority.
Designation / Expertise

* ABR- Accredited Buyer Representative
* CLHMS- Certified Luxury Home Marketing Specialist
Membership:
* Member- New Jersey Multiple Listing Service – NJMLS
* Member- RealSource Association of Realtors®
* Member- National Association of Realtors® – NAR
* Member -New Jersey Association of Realtors® – NJAR
* Member- Real Estate Buyer's Agent Council – REBAC
* Effective Negotiating for Real Estate Professionals – Women's Council
Awards / Recognition
* Voted Woman of the Year 2012/2013 – National Association of Professional Women
* Executive club 2005,2006,2007,2008,2009 – REMAX
* Circle of Excellence – Bronze 2015 – RealSource Association of Realtors®
Committees

* Professional Standards Committee – RealSource Association of Realtors®
* MLS User Committee – RealSource Association of Realtors®
Experience

*Prudential Lambert Realty 1993-1994
*Bergdorf Realty 1994-1995
*Abbott & Caserta Realty 1995-2005
*RE/MAX Realty 2005-2012
*Keller Williams Realty 2012-Present
Education
*Harcum College 1976-1978 / A.A. Early Childhood Education
*William Patterson University 1978-1980 / B.A. Early Childhood Education